There Is No Other Voice....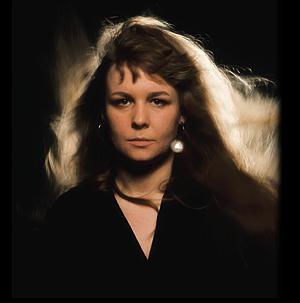 Sandy Denny. 1947 - 1978
She gave us so much , with her words and her music, and we gave her our love.Her voice will live on forever in her songs. She lives, for us, in one particular piece, written by Dave Swarbrick, White Dress, a touching, heartfelt song, that invokes Sandy's image, so well. She left us far too soon, and the loss was and still is, felt deeply, but, she left us an amazing legacy, that you can hear anytime you want, if you go out a purchase the records. Do yourself a huge favour and do that, and in remembering Sandy heed the words of the song lyric below...and be joyful.
No More Sad Refrains

Here comes the morning how it pleases,
It always brings me something new.
Its golden light will wash away the dust of yesterday,
If I try it may let me forget you.

And when these winter days are over,
I mean to set myself upon my feet.
I see me as something that I have never been.
And I'll pick up the pieces that will make the girl complete.

I'll be smiling all the time at everybody,
My friends will tell me I'm just not the same.
I won't linger over any tragedies that were,
And I won't be singing any more sad refrains.
Sandy Denny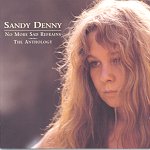 CD 1:
Fotheringay
Who Knows Where The Time Goes
Crazy Man Michael
Farewell, Farewell
Ballad of Easy Rider
Nothing More
The Sea
The Pond andThe Stream
Banks of The Nile
Late November
John the Gun
Next Time Around
The Northstar Grassman and The Ravens
When Will I Be Loved?
Learning The Game
Here In Silence
Man of Iron
CD 2:
It'll Take A Long Long Time
Quiet Joys of Brotherhood
Listen, Listen
The Lady
It Suits Me Well
Solo
Like An Old Fashioned Waltz
Friends
Carnival
No End
Stanger To Himself
One More Chance
For Shame of Doing Wrong
One Way Donkey Ride
I'm A Dreamer
All Our Days
No More Sad Refrains